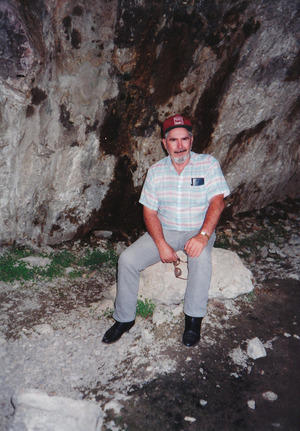 Following the passing of his father, Rock Bristol, in September of 2010, Grand Junction, CO native Paul Bristol formed Whistler Entertainment Inc, and sponsored his first event in order to honor the Hospice workers who did so much for he and his family during his fathers battle with cancer. One of the main performers brought in for this event was the Montgomery, TX based Scooter Brown Band.
After meeting lead singer and band founder Scott Brown, the two found their common ground, that being an interest in supporting the men and women of our military, and the appreciation for the gifts of the great outdoors. Scott himself is a proud Marine, serving in Iraq in 2003, and is heavily involved in performing at military events throughout Texas.
Their meeting became the motivation behind the formation of BC40, with Scott recently being named the BC40 Assistant Director. Through the grace and generosity of land owners such as Kermit Miller of the Ute Trail Ranch, and Warren Gore/ Gore Ranch, BC40 has grown to provide a special place for our nation's veteran's to rediscover and reflect.
BC40 is expanding to take veterans on other outdoor adventures throughout the country, for the need for support is greater than ever as more of our warriors return home. BC40 currently offers hunts in Colorado, Kentucky, and an epic fishing trip in British Columbia.
"Our Brave Veterans Have Answered The Call To Service…
Now It's Our Turn."
- Base Camp 40, Warrior's In The Wild
BOARD MEMBERS
Paul Bristol - Founder
Scott Brown - Co-Founder/ Assistant Director
Jamie Current - President
Wayne Telford - Vice President
Mark Johnson - Secretary
Tricia Raimer - Treasurer
Bryan Dewar - Board Member
Fred Carson - Board Member
Crystal Woolen - Board Member
BC40 RANCHES
Ute Trail Ranch (Kermit Miller)
Bedford Ranch (Terry Bedford)
Granite Spring Ranch (Joe Fandrich)
Gore Ranch (Warren Gore)
Tarter Farm and Ranch (Kelly Tarter)
Helena Plantation (Mac Bullock)
Frying Pan Canyon Ranch
Ute Water Property (Matt Ryken)
Ryan Moreno Bow Fishing, LA (Ryan Moreno)
Lewis Home Ranch, Glade Park, CO
Slay Ranch, Boligee, AL
Bull Mesa Ranch, Silt, CO (Brett and Kent Jolley)
Anglers Lodge/ Alaskan Fishing Adventures